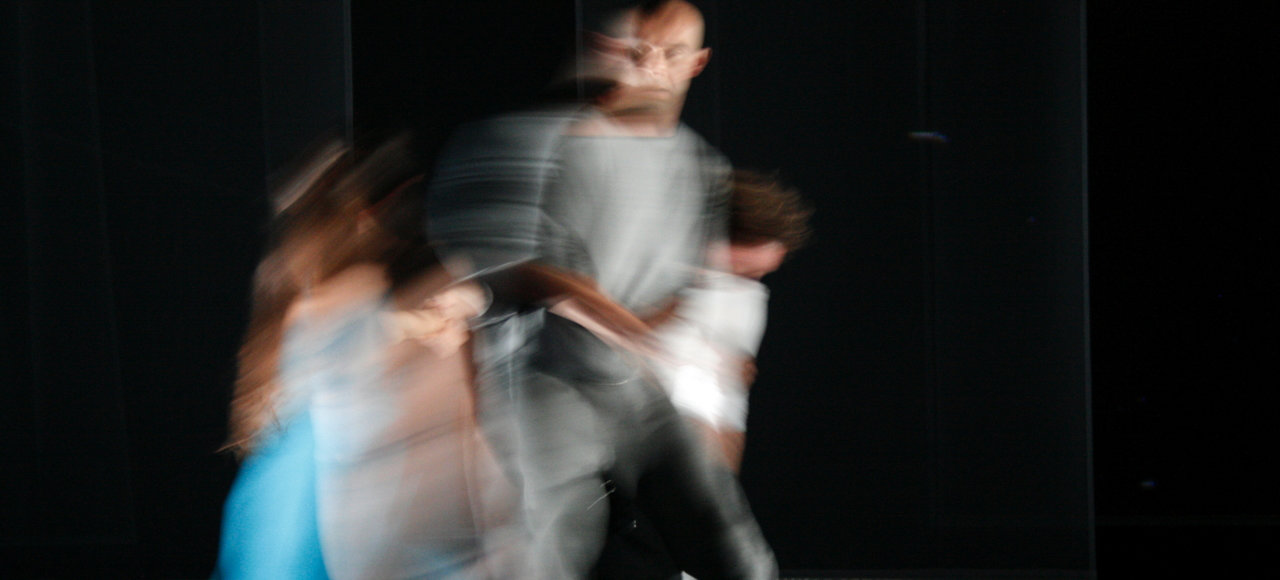 Vanitas
Smoke and Mirrors
The joy becomes sadness,
The beauty falls like a flower,
The greatest strength becomes weaken,
It is the happiness changes with time,
Soon it is over with honor and glory,
The science and what seals a man
Is finally destroyed by the grave.
"Recitativo A Continuo" from BWV 26
Cast
Project Management / Director / Scenography: J.U.Lensing
Choreography: Jacqueline Fischer
Music: Thomas Neuhaus / J.U.Lensing
Video Design: Fabian Kollakowski
Lighting design: Denny Klein
Dancers / performers:
Kai Bettermann
Bernardo Fallas
Catalina Gomez
Phaedra Pisimisi
Arthur Schopa
Cornelia Trümper
KBB: Miriam Pankarz
Costumes: Caterina Di Fiore
Props: Wilhem Münze
In "Vanitas – sound and fury" it goes into 25 scenes to the appearance, the futility and the vanity of human activity.
The THEATER DER KLÄNGE (THEATRE OF SOUNDS) uses the available instruments and tools of directly responsive music and video electronics as a "time mirror" of holding, repeating, freezing and transforming from just past events.
Vanitas is a major theme in literature, art, theater and music of the Baroque era. It is the culmination of a continuous tradition. Beauty and decay are linked. Vanitas motifs show that man has no power over their lives. Most striking are images of the past and the transitory, such as skulls or hourglass. Texts or even making music and passing on the past. In the simplest case, it is a representation that makes it clear that it presents one absent. This absence of presence is a paradox that in modern art history and theory will be taken up again and again.
On the occasion of 25 years of continuous dance and theater work, the THEATRE OF SOUNDS begrudged his 25th Birthday into an artistic reflection of the most volatile of all the arts: On stage.
Look where you will, you see only vanity on earth.
What some build today others tear down tomorrow:
Where now stand towns there will be a meadow
On which a shepherd's child will play with the herds:
What now splendid flowers shall soon be trodden down
What now struts and preens will be ash and bone tomorrow,
There is nothing can be eternal, no metal, no marble stone.
Now Fortune smiles on us, but soon hardships will threaten
The fame of great deeds must be like a fleeting dream.
Why should the plaything of time, the frivolous human, endure?
Oh! What is all this that we regard as precious
But worthless nothingness, than shadows, dust and wind,
But a wild flower that cannot be found again.
That which is eternal yet no human wills to see!
Andreas Gryphius: "Es ist alles Eitel" (translated by Madeleine Brook)